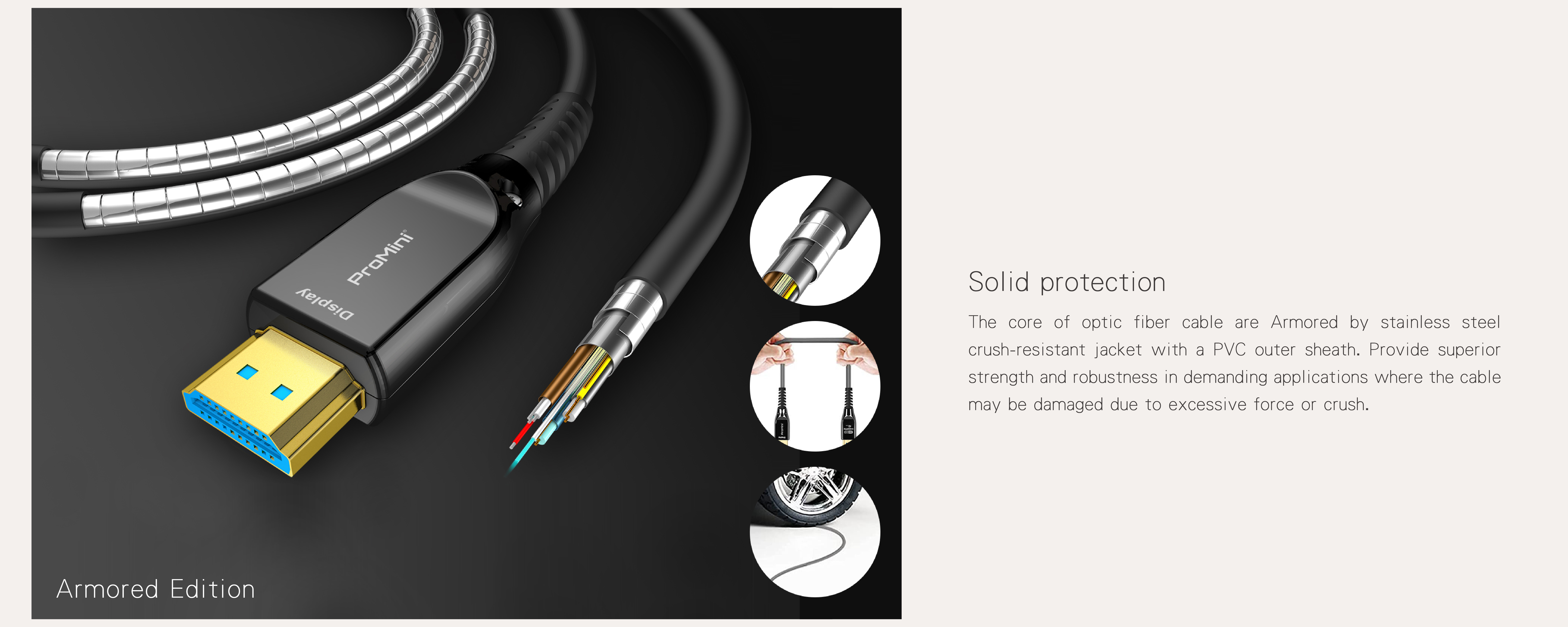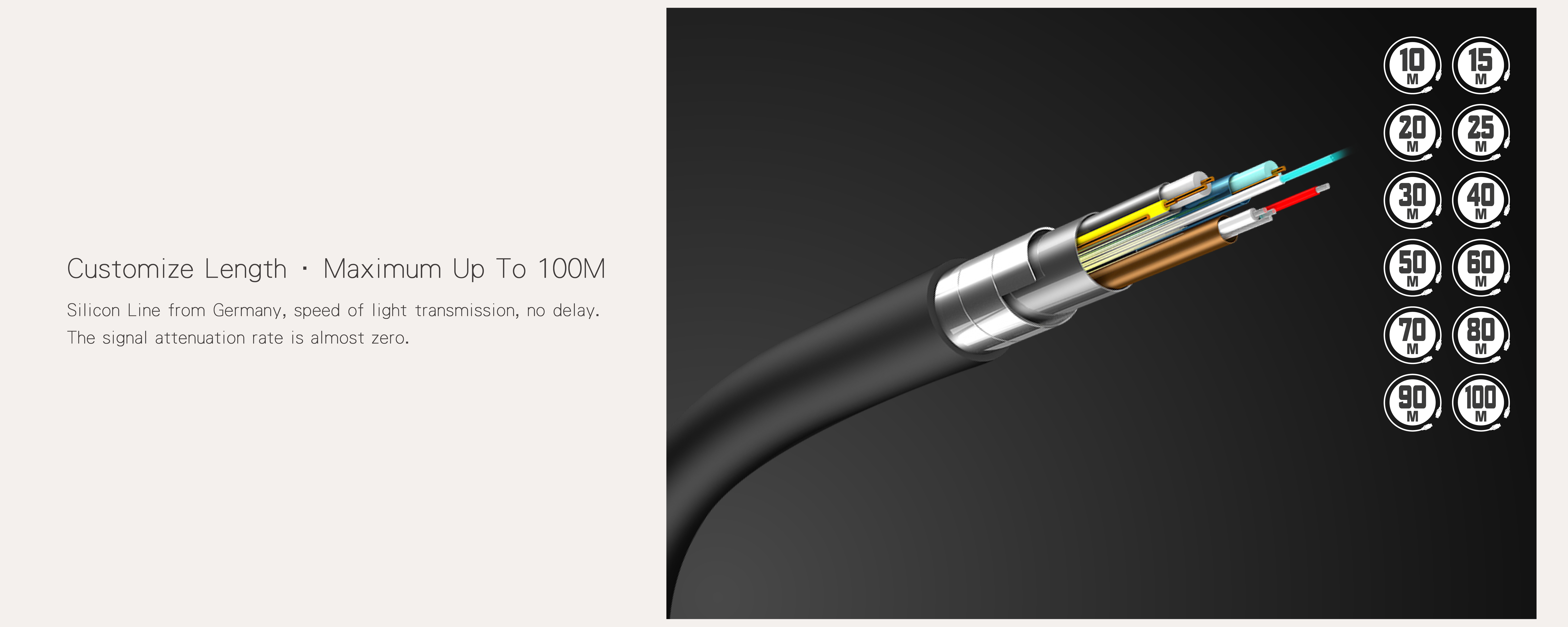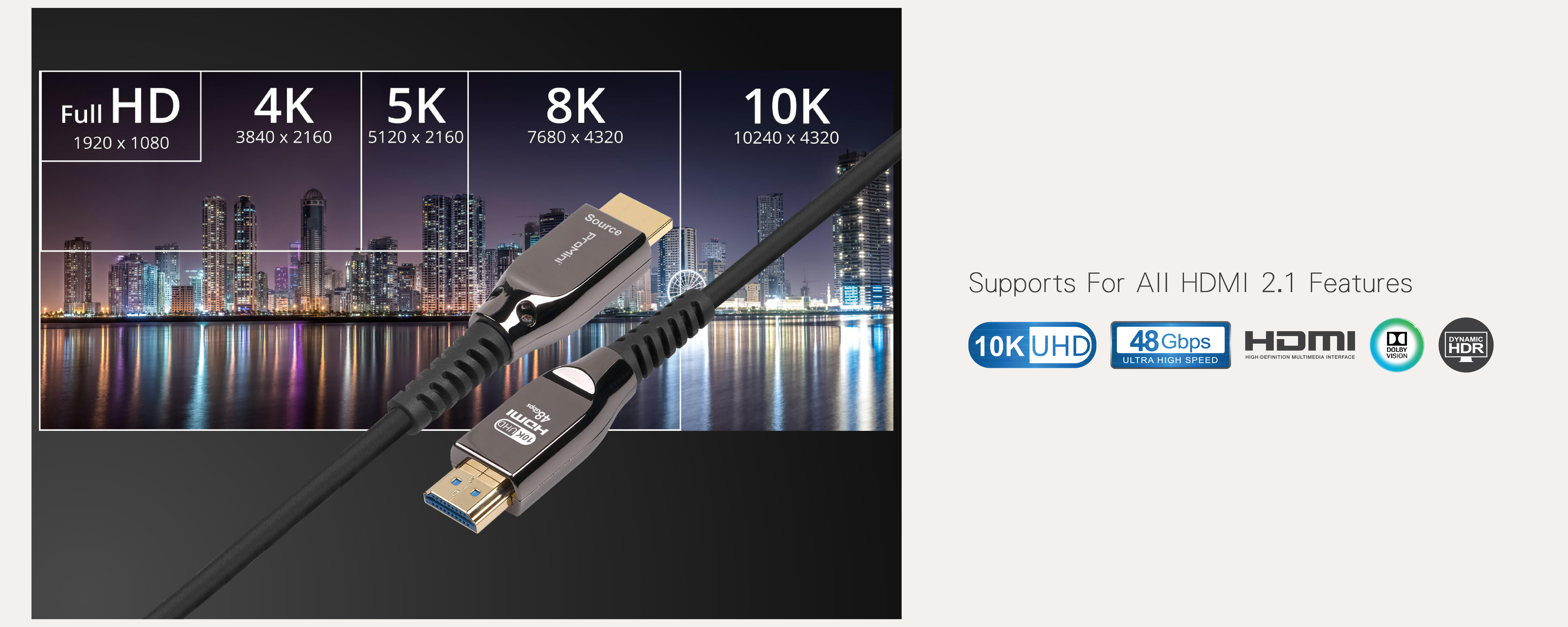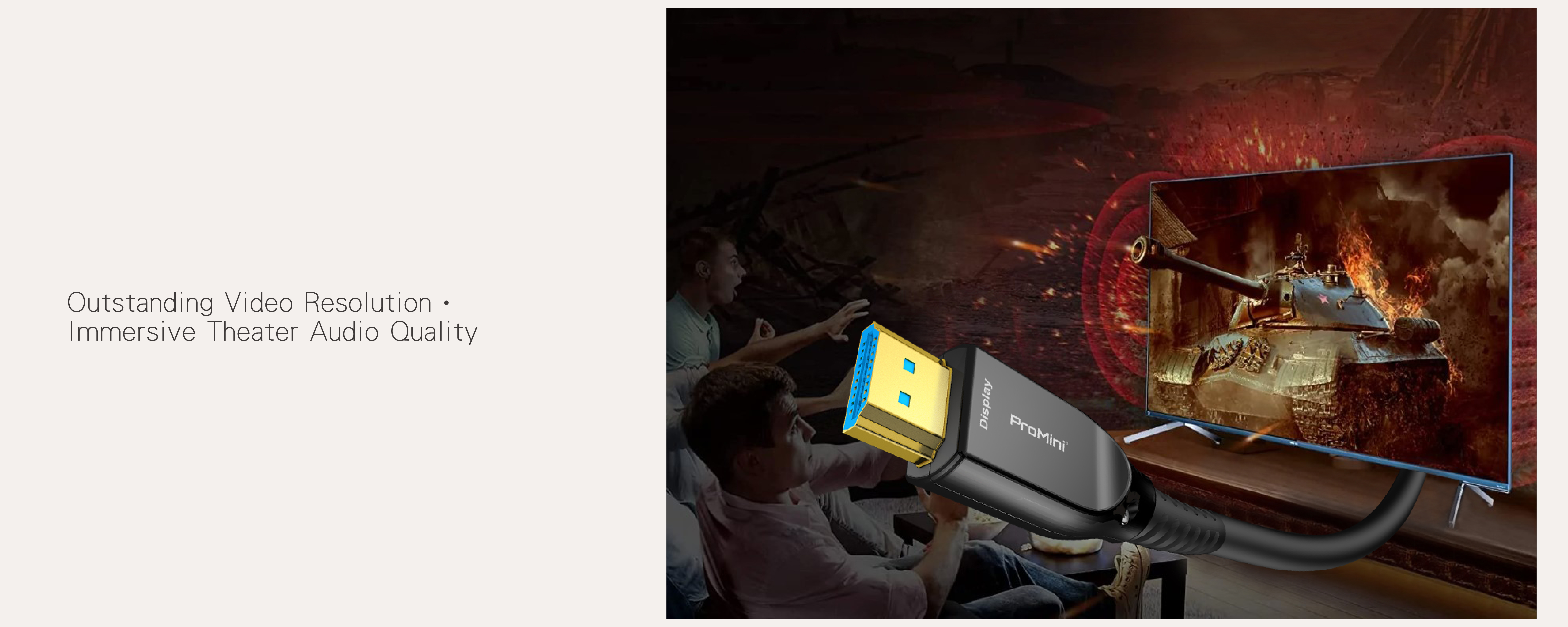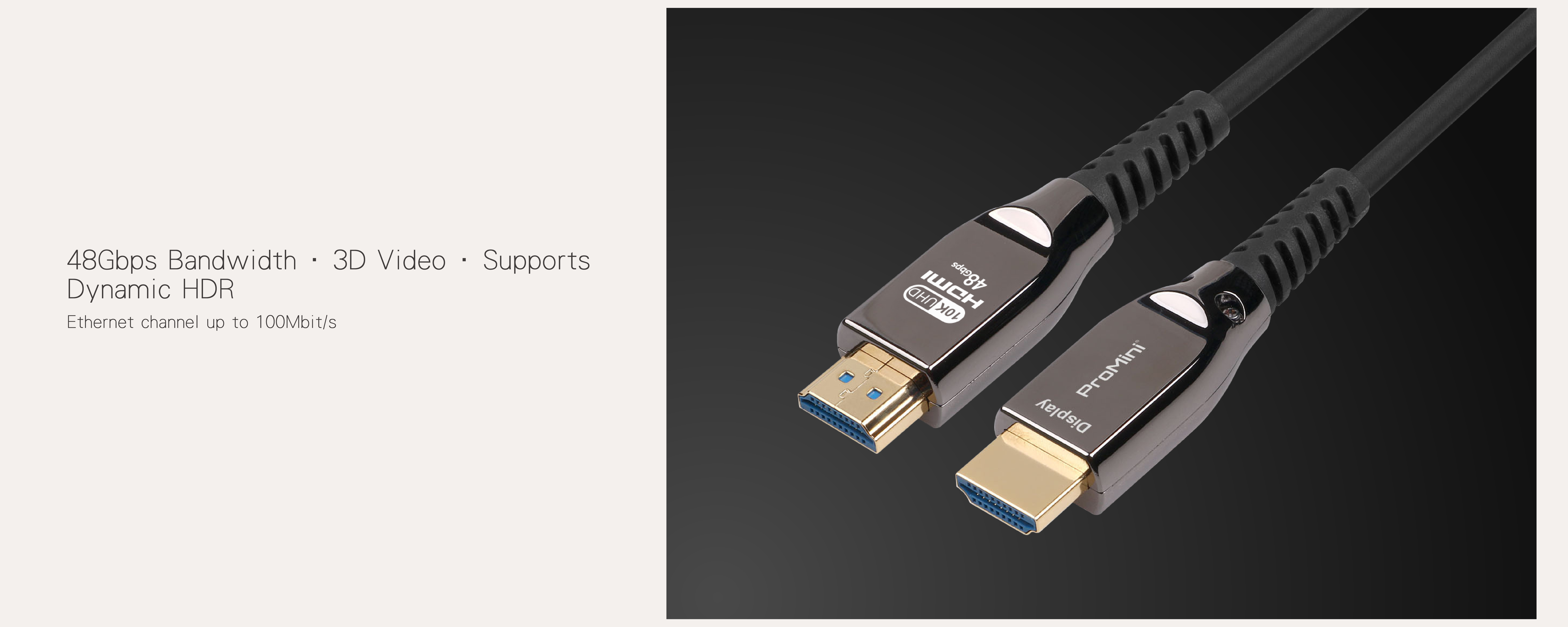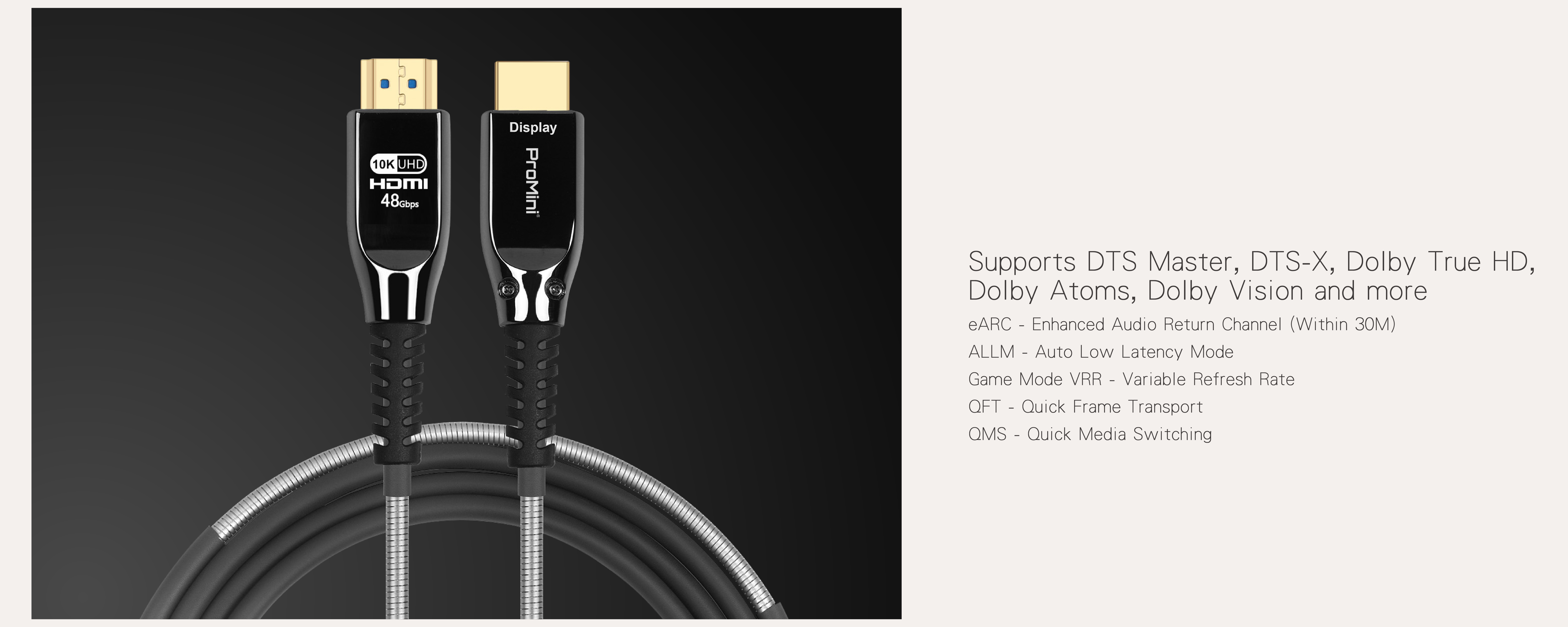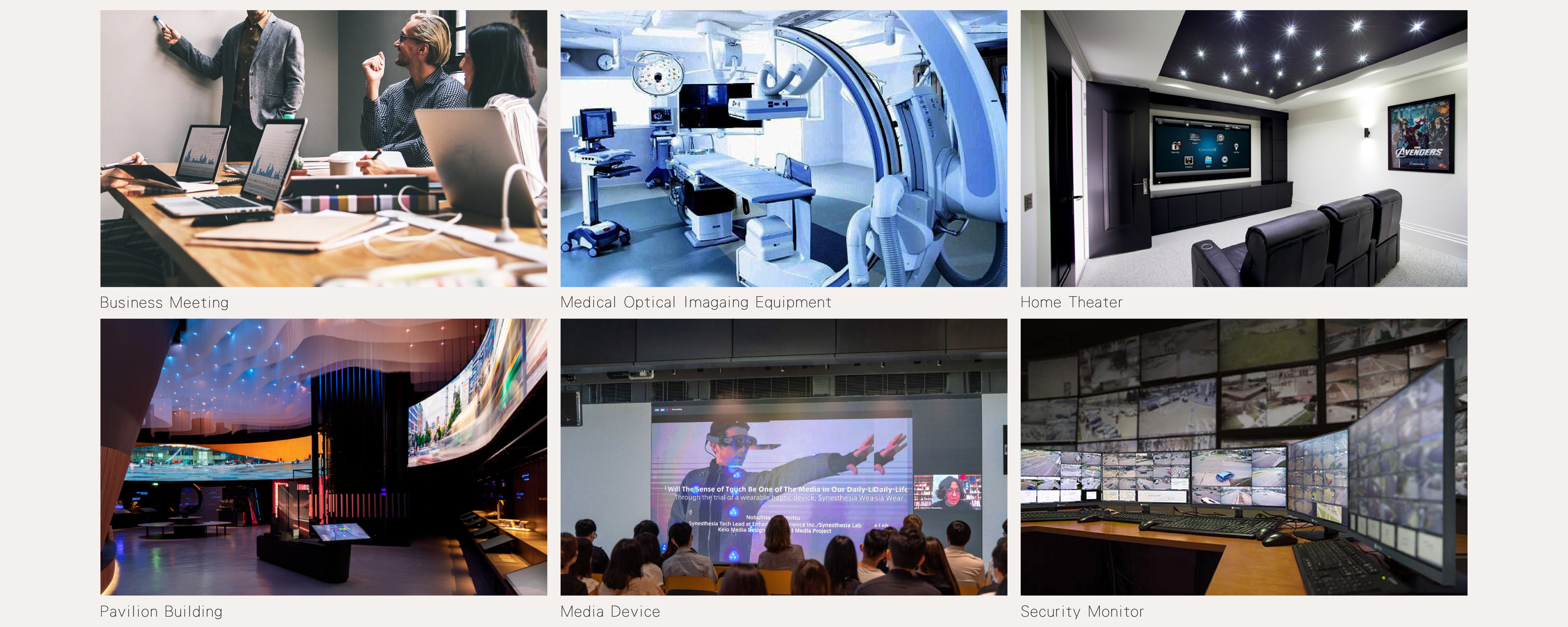 Product Feature :

- The core of optic fiber cable are Armored by stainless steel crush-resistant jacket with a
PVC outer sheath. Provide superior strength and robustness in demanding applications
where the cable may be damaged due to excessive force or crush.
- Silicon Line from Germany, speed of light transmission, no delay. The signal attenuation
rate is almost zero.
- Customize length, maximum up to 100m
- Supports all HDMI 2.1 features.
- 10K@120Hz (10240 x 4320)*, 8K@120Hz (7680 x 4320)*, 4K@240Hz (3840 x 2160)*
*Requires Display Stream Compression (DSC))- 48Gbps bandwidth, 3D Video, supports
Dynamic HDR
- Ethernet channel up to 100Mbit/s- 10K@30Hz / 8K@60Hz / 4K@120Hz solutions
- Supports DTS Master, DTS-X, Dolby True HD, Dolby Atoms, Dolby Vision and more
- eARC -Enhanced Audio Return Channel (Within 30m) - ALLM - Auto Low Latency Mode- Game Mode VRR -
Variable Refresh Rate- QFT - Quick Frame Transport- QMS - Quick Media Switching